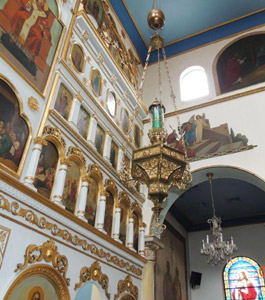 Welcome to the website of Imhoff Company. Religious building and places of worship represent many of the world's true architectural wonders. Unfortunately, these magnificent structures are not immune to deterioration caused by years of exposure to Mother Nature's forces or the incorrect application of modern repair techniques.
The process of repairing, restoring, rehabilitating and preserving religious properties can't be found in books, and it isn't taught in a classroom. You can't find the solution in a home improvement store. This highly specialized skill and artistry can only be perfected through years of hands-on experience and learning the science behind how these structures are built, what materials are used, and the proper repair methods.
For more than 50 years, Imhoff Company has specialized in returning religious buildings and places of worship to their former glory. We reserve the extraordinary architecture and craftsmanship of these structures, and we look forward to preserving your religious property's beauty and strength for future generations to enjoy.